WITH

CAAU

IT'S EASY
TO GET
CARRIED AWAY.
THERE ARE SO MANY GOOD REASONS
FOR CHOOSING CAAU
A PARTNER YOU CAN TRUST
FOR YOUR TRANSPORT
AND LOGISTICS NEEDS
FLEXIBILITY
One of the outstanding qualities of CAAU is its ability to tailor its services to the needs of each particular client. Guaranteed delivery times, vehicles selected according to the type of good transported, personalized assistance: CAAU makes every effort to combine logistical imperatives with the needs of its clients.
SECURE TRANSPORT
To protect its clients against the risks inherent to goods transport, CAAU offers a service that ensures maximum security of the goods it carries: with no intermediate stages between pickup and delivery of goods, delivery times are quicker and the risk of damage to consignments during transit is reduced to a minimum.
PUNCTUALITY
CAAU works with and for its clients. Regardless of the load and the destination, we guarantee punctual delivery. Punctuality is at the heart of everything we do, and is a key factor in maintaining a high client satisfaction index.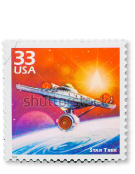 RELIABILITY
The track record of CAAU is proof of its reliability and the efficiency of its business model. Honesty and ethics are the watchwords of our organization, which has grown steadily in competence and professionalism since its creation. With a solid reputation built over years of experience, we offer a quality service whatever your transport needs: local or long distance.
ASSISTANCE
CAAU offers its clients assistance and consultancy as integral components of its services. With an intensive presence throughout Italy, CAAU draws on its organizational structure to offer exceptional reactivity and problem solving capacity, with a traffic office staffed by skilled, dynamic personnel whose job is to coordinate and monitor transport and deliveries.