SINCE 1975,
ON THE RIGHT
ROAD.
Since its foundation in 1975, CAAU (Consorzio Autotrasportatori Artigiani Udinesi) has come a long way: and it's now one of the leading companies in Friuli Venezia Giulia in the goods transport and movement sector.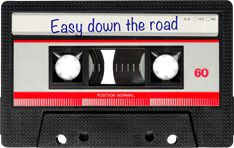 CERTIFIED
ISO
9001:2000
With an active portfolio containing hundreds of clients, CAAU is a solidly established company whose cooperative structure enables it to offer affordable transport solutions and a high added value service that's an important tool for the competitive growth of its clients.

CAAU: ALWAYS ON THE MOVE
TO MEET EVERY
REQUIREMENT
WORKING
IN
TRANSPORT.
CAAU has its headquarters in the industrial zone of Udine, with a complex of 15,000 m2 and a warehouse of 1,500 m2. Numbers that count not only for our transport and consolidated shipment activities but also for small-scale logistics and goods consignment management services. CAAU has extensive experience in transporting all kinds of goods: steel and heavy machinery, furniture and plastics, non-perishable foods and industrial packaging.